Top CRMs for Commercial Real Estate
Finding the right Customer Relationship Management (CRM) for Commercial Real Estate (CRE) isn't always a hole in one situation. Since every company runs on different business models and communication strategies, a cookie-cutter solution is hardly ever perfect. But CRMs built for the industry do come pretty close. They can:
Prevent human errors.
Oversee teams effectively.
Enable communication and collaboration.
Manage back-office documents
Integrate with property database and marketing channels.
Be conveniently accessible to a mobile team.
Organize, track, and automate prospect workflow.
Provide technical support.
We bring you top-recommended CRMs that can meet your Commercial Real Estate needs!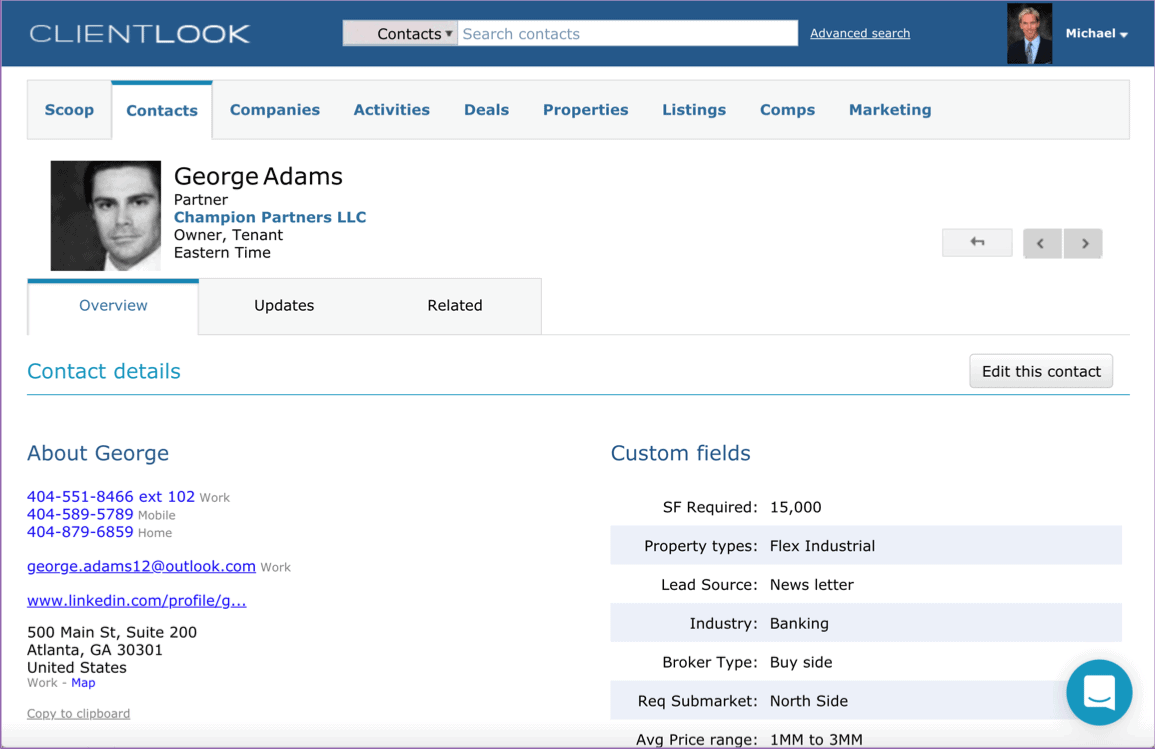 We give a thumbs up to ClientLook for fulfilling Commercial Real Estate needs because of its user-friendliness, superb tracking abilities, and convenient collaborative functions. The platform offers a 6-month free subscription for new brokers!
Why ClientLook?
Easy onboarding - Simple-to-use interface backed with top-rated support, customization, and training.
Get help effortlessly - Delegation services and a free virtual assistant are available to help in listing management.
Detailed tracking - Track everything, including ownership, investor holdings, tenant movement, and lease expirations with your own property database.
Differentiate service levels - Easily monitor comps in your market and keep clients informed with reports.
Monitor pipeline deals - Closely manage transactions, offers, meetings, updates, prospects, and emails.
Price
Annual: $89/ month
Monthly: $129/ month
Quick Tip: Need a CRM upgrade? ClientLook integrates readily with existing CRE systems, including Mailchimp, Google, RPR, and more.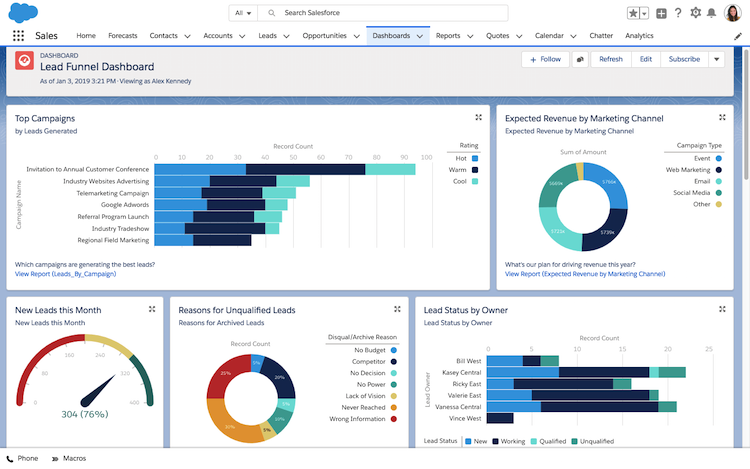 We recommend Salesforce for its Customer 360 platform. It combines marketing, sales, and commerce all in one place for easy access.
Why Salesforce?
Suited for fast-paced real estate markets - Schedule up to 20 times more property tours with cloud-based mobility.
Effective and quick tracking - Perfect for agents, developers, and brokers for managing clients, contracts, leads, and market listings. Track referrals and interactions for faster deal closing.
Useful insights - Infographic trends shown on sales, segments, pipelines, and opportunities enable a real-time forecast on performance.
Price:
$25 to $300/user monthly.
Quick Tip: Salesforce is a mobile-first solution, great for teams working remotely or on the go.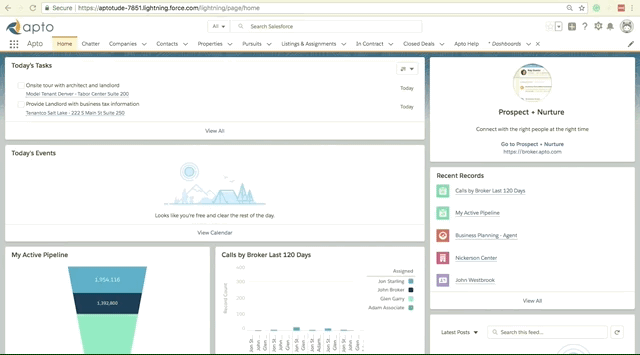 Apto is designed for brokers by brokers. Built on the Salesforce platform, we give it a yes because of its fully customizable system.
Why Apto?
Salesforce licensing - Included with for a small top-up fee.
Prioritize activities - Time-sensitive tasks are listed on the login to prevent missed opportunities on follow-ups and engagements.
Organize prospects - Segment contacts in one place for quick access. Filter easily through properties owned or leased, conversations, and engagement.
Built enable deals - Streamline all your deal lifecycles with insights and sales tools to harness data for results. Manage back-office transaction details and documentation with a small fee.
Price:
$89/month, with an extra $29/month for API access and Salesforce licensing.
Quick Tip: Apto is perfect for CRE companies that are planning for the future. It is fully customizable and manages deals from start to finish.
Free CRMs
Are you working on a tight budget? CRM platforms such as HubSpot, Agile, and Zillow Premier Agent come at no cost. They might not fit all of your Commercial Real Estate operational requirements but are a good place to start.
In a Nutshell
Did you know that 74% of users say CRMs improve access to their data? When the market booms, you want to be sure you have all hands on deck to swing deals instead of swimming through dusty paperwork. Try on our recommended CRMs for size!
Should you be looking for a simple solution to manage all your marketing activities, try Flyer! It enables you to avoid redundant tasks through the automated syncing and distribution of all your marketing materials.